Remake games launch on Switch on November 19
---
The Pokémon Company International revealed a new trailer for the Pokémon Brilliant Diamond and Pokémon Shining Pearl remake games on Wednesday. The video reveals the new Ramanas Park, which will feature legendary Pokémon such as Ho-oh, Lugia, Entei, Raikou, Suicune, Articuno, Zapdos, Moltres, and Rayquaza.
Players with save data from Pokémon: Let's Go, Pikachu! or Pokémon: Let's Go, Eevee! can receive Mew. Players with save data from Pokémon Sword or Pokémon Shield can receive Jirachi. The game will distribute a Manaphy egg via Mystery Gift as an early-purchase bonus until February 21.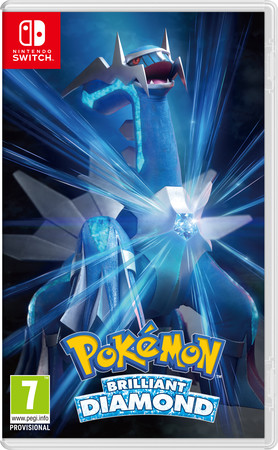 The games will launch on November 19. The games will feature support for the Pokémon Home app in 2022.
The games are also inspiring a new Nintendo Switch Lite system that will launch on November 5.
Pokémon Hideaways are a new feature in the remakes' Grand Underground. Within, Pokémon will roam about in the open, similarly to the franchise's Switch games. The Pokémon that appear will vary depending on which statues players have placed in their secret base. Some Pokémon will only be available in hideaways.
ILCA (Pokémon Home) is developing the Pokémon Brilliant Diamond/Shining Pearl remakes. ILCA's Yuichi Ueda and GAME FREAK's Junichi Masuda are directing the games.
The original Pokémon Diamond and Pokémon Pearl games launched for the DS in Japan in 2006, and in the West in 2007.
The Pokémon Sword and Pokémon Shield games shipped worldwide for the Switch in November 2019. The games sold more than 6 million copies in their first week

Source: Pokémon franchise's YouTube channel
---